The starting five positions in basketball are often referred to as "the 'position' players."
These players receive most of the attention and praise when their teams win games or championships.
However, out of these five there is a specific position that deserves a lot of credit for ensuring that the team can score many points every game.
Players who perform in this role are usually integral in NBA championship runs.
Introducing – the point guard.
A point guard, also known as the "1" position, is a crucial role in a basketball team. They are responsible for running the offense, playing defense, being a leader on the court as well as making sure that the ball gets into the hands of the right players at the right times. The best point guards excel in all of these areas and have a strong basketball IQ to make the right decisions with the ball.
But what exactly does a point guard do on the court?
In this article, we'll break down the responsibilities and skills of a point guard and how they impact the game.
Responsibilities of a point guard in basketball
The following paragraphs should help explain the importance of having a strong point guard at your disposal during any given basketball match-up.
Let's get started.
1. Assisting team mates with accurate passing
A good point guard must know where his teammates want the ball passed to within 1 yard (0.9 meters).
He or she will also need to make sure they're ready to catch a pass once it arrives.
A poor passer will throw the ball off target, or, even worse, allow the opposing defense to steal the ball if it doesn't arrive cleanly.
The best point guards are not the fastest guys in the world.
In fact, they largely excel through their ability to read defenses quickly (i.e. speed of mind), which allows them to accurately deliver passes to team mates that are unlikely to be intercepted.
Good point guards will know exactly where to place the ball when throwing it to their team mate, allowing them to easily beat an opponent to the basket or drive forward into open space.
The genius of a solid point guard comes from understanding where your team mates want the ball to go before delivering the final pass.
Otherwise you could end up getting blocked out of bounds or even worse being intercepted by the defensive unit.
One thing to remember about assisting fellow teammates is that you shouldn't always rely solely on your speed to decide where to pass them the ball.
Your intuition may tell you to run towards the center of the lane, but in reality, your teammate might be running past you faster than you realize.
So, try using both your eyes and instincts to determine where best to pass the ball rather than simply relying on reflexes alone.
2. Dribbling the basketball up the court
One of the main duties of a point guard is to bring the ball up the court and initiate the offense.
This often involves making quick and accurate passes to set up scoring opportunities for their teammates.
Point guards need to have a strong basketball IQ and be able to read the defense to make the best decisions with the ball.
More so, a great point guard needs to be able to dribble the basketball extremely well.
There is no doubt that you can put up more shots per contest if your opponents aren't very keen defensively.
But as a point guard you also need to show a little bit of creativity.
For example, Kobe Bryant loved to use a spin move to drive past defenders.
Ball handling skills are essential for players performing this role, as they need to be able to transition the play quickly from defense to offense.
3. Scoring points through accurate shooting
In addition to setting up scoring opportunities, point guards also need to be able to score themselves.
This may involve shooting from long range, driving to the basket, or creating their own shot off the dribble.
When you're playing against a tough opponent that packs its pressure defense all the way downfield, you really don't need to worry too much about accuracy unless you're standing right under the hoop.
However, if you don't feel comfortable doing so then perhaps you should focus on improving your outside shooting ability since you're obviously going to need to hit a few shots here and there.
Remember that a smart playmaker playing as a point guard will look to set screens near the three-point line.
They will then call for wide receivers to come back toward the paint.
When your team receives the ball the receiver will immediately begin driving toward the goal.
If executed correctly the defender will be forced to either foul or step aside allowing you to drive to the rim uncontested.
Such a strategy requires you as a point guard to become a master at finding weaknesses in the defense.
You can find someone who has a similar skill set to yours and ask them for tips.
After a while you'll start seeing things happen naturally, provided you put in the work during practice!
4. Recovering the basketball from the opposition
While offense may get all the glory, defense is just as important in basketball.
Point guards are often responsible for guarding the opposing team's point guard and trying to disrupt their offense.
This requires quick footwork and the ability to anticipate passes and steals.
Point guards therefore need to be proactive defensively as well as offensively.
They can't just coast their way through a basketball game because the sport involves team effort.
Basketball certainly doesn't allow for any passengers on the court.
So, a point guard must also play their part by making steals on the opposition.
This could be through intercepting passes (although rare), or making clean tackles when an opponent is in possession.
5. Leadership and communication
A point guard is often seen as the leader on the court and is expected to be a vocal presence.
They need to be able to communicate with their teammates and coaches to make sure everyone is on the same page.
This includes actions like:
Calling out plays;
Directing traffic; and
Keeping everyone focused.
Examples of excellent point guards in basketball
Some of the best point guards in the game today include:
Stephen Curry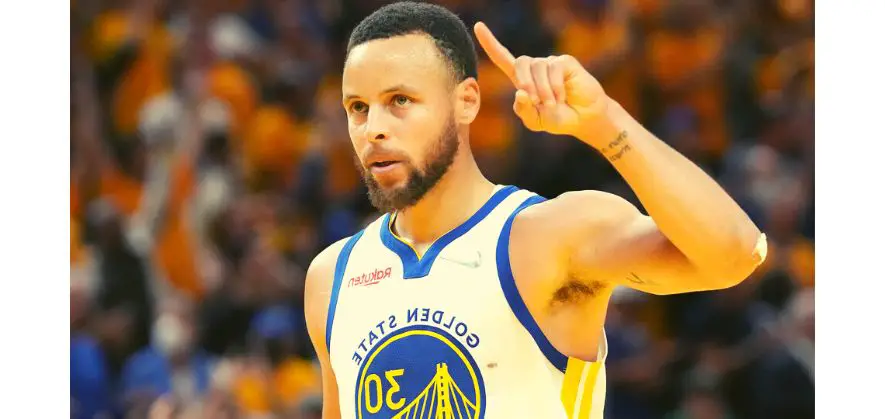 Wardell Stephen Curry plays for the Golden State Warriors and has been pivotal in the NBA team's success over past seasons.
His contribution includes helping the Warriors to a total of four NBA Championship titles.
Curry is widely regarded as one of basketball's greatest shooters, breaking the all-time NBA 3 pointers record and being on the path to stretch that tally beyond recognition.
Check out the video below which explains what makes Curry such a great point guard:
Chris Paul
Perhaps a little less well known than Curry amongst today's basketball viewership, Chris Paul is another basketball athlete who is more than a solid point guard.
The Pheonix Suns player is loved for having impeccable court vision and a knack for scoring from mid-range; qualities that make him excel in this basketball position.
What is the most important role of a point guard?
It may sound obvious, but the most important task that a point guard needs to be able to handle is scoring points in basketball games!
This means being able to place accurately taken shots into the basket whilst under opposition pressure.
Point guards shoulder the attacking burden of the team along with shooting guards, which means that they need to be composed enough when the time comes to making the final offensive move.
You can have a look at the video below for a detailed overview of the position:
Closing thoughts
In conclusion, you should now be better prepared to answer the question posed in the title of this post.
Simply stated, a point guard does whatever it takes to ensure that his squad scores more than 100 points every single outing.
Anybody can dole out assists and rack up steals.
What sets apart the real ones however is their incredible talent at creating opportunities for others to succeed.
Hopefully this article helped shed light on this topic.
If you enjoyed reading it, then you should also check out our informative post on basketball positions.
This should give you a rounded-out view of how all the positions theoretically play out on the court.
Latest posts by Samuel Waihenya
(see all)