Disclaimer: Any/all of the links on AuthorityBasketball.com are affiliate links from which I receive a small commission from sales of certain items. As an Amazon Associate, I earn from qualifying purchases. Thank you!
Looking for a Molten basketball to suit your specific needs?
Then journey along with us!
We're here to detail and analyze what this sports brand has to offer when it comes to the sort of basketballs they produce.
Sometimes, the basketballs made by the popular brands like Nike, Spalding and Wilson may be out of your financial reach.
Or in other cases, you just want to see what it feels like to go against the mainstream by selecting a product manufactured by a lesser known company.
Either way, this article will address this particular quandary by taking a closer look at the best Molten basketballs, which are of course in stock and available for purchase in 2023.
And as always, we begin a roundup post with a quick look at the top options in the product category:
Molten has an accumulated 57 years of manufacturing and service experience.
What's even more impressive is that they operate in five different continents, with three separate business divisions spearheading operations.
Their "For the Real Game" brand statement guides them to producing the highest quality sports equipment which help athletes maximize performance and realize their full potential.
You can see this commitment to quality in the way they've made the Molten GM7X basketball, which excels when it comes to overall leather quality and grippy ball feel, due to the deep grooves and consistent pebbling.
1. Molten GM7X Basketball
Molten GM7X Basketball
Brand: Molten
Model: GM7X FIBA Ball
FIBA SIze and Weight: Size-29~29.5"; Weight:567 g-650 g
Molten's GM7X basketball model is our number one pick, and for good reason.
But before we get into the reasons why that basketball is first choice, we have to commend the Molten brand for their commitment to quality and authenticity.
You see, Molten's basketballs are packaged with anti-counterfeit cards to ensure that buyers are getting genuine products made by them.
They're able to show buyers how to differentiate between a knock off version of their product and a real one, as you can see from the photo below:
Notice how the real version has clear stripes, larger fonts and finer texture as opposed to the counterfeit one.
As a result, you can rest assured that you're getting the real deal here.
Anyway, let's now move on to the features that make this particular ball a must have.
Premium leather texture
Molten have put in a lot of work to ensure this basketball is glued together seamlessly.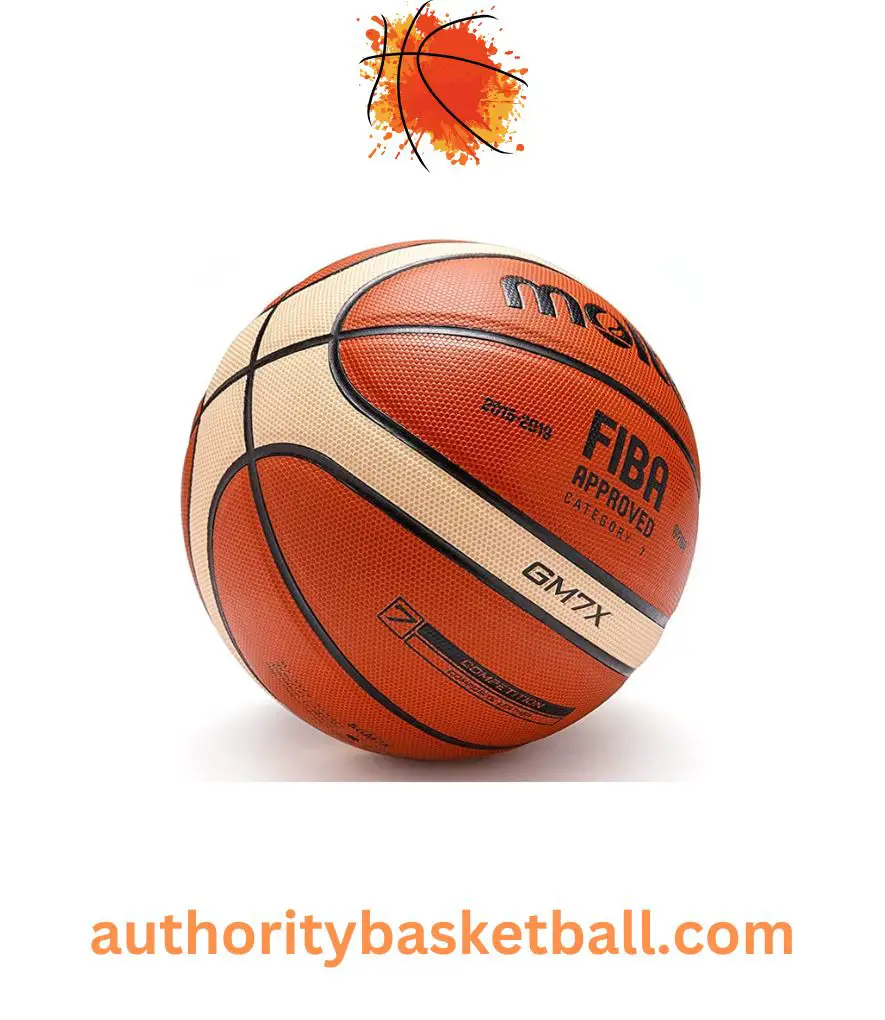 The polyurethane outer leather covering is both soft to the touch and wear resistant, meaning that as a basketball player you get the best of both worlds when it comes to overall ball feel and the durability of it.
More so, the leather surface has fine pebbles with strong density and elasticity firmly embedded on to it.
This makes gripping the ball an easy enough task, even if you're someone that tends to sweat on their palms as they play.
Wide and deep grooves
Secondly, this basketball has deep and wide grooves that allow for much more effortless grasping.
These makeup of these grooves also help to facilitate easier dribbling sequences for players.
Uniform epidermal particles
Additionally, this ball has a cobblestone texture that boasts great uniformity.
In simple basketball speak, this means players are less likely to pick up blisters on their hands or parts of their fingers, due to the consistency of the pebbling.
Other specifications
Material – polyurethane leather
Size – official 29.5″
Weight – 567 grams to 650 grams
2. Molten BG3800 Basketball
Next up, we have the Molten BG3800 series indoor/outdoor basketball.
At first glance, you're probably thinking…
Well this ball looks the same as the other one!
And you'd be right in saying that.
But there are a few distinct differences which go beyond appearance when it comes to this basketball's architecture.
For starters, we have…
Signature 12-panel GIUGIARO design
The Molten brand has a partnership with arguably the world's most influential modern automotive designer – the Italian Giorgetto Guigiaro.
He's well known for his fantastic work on some famous car designs, such as:
The VW Golf GTI;
BMW M1;
The Saab 9000; and
The Ducati 860 GT/GTS motorcycle
What's even more fascinating is that his knowldege of product design even extends outside of the automotive industry, as the Italian has had a hand in the making of Nikon cameras and Seiko wristwatches too!
Molten snagged up a mastermind, and that is evident in the 12 panel; 2 tone design of this ball.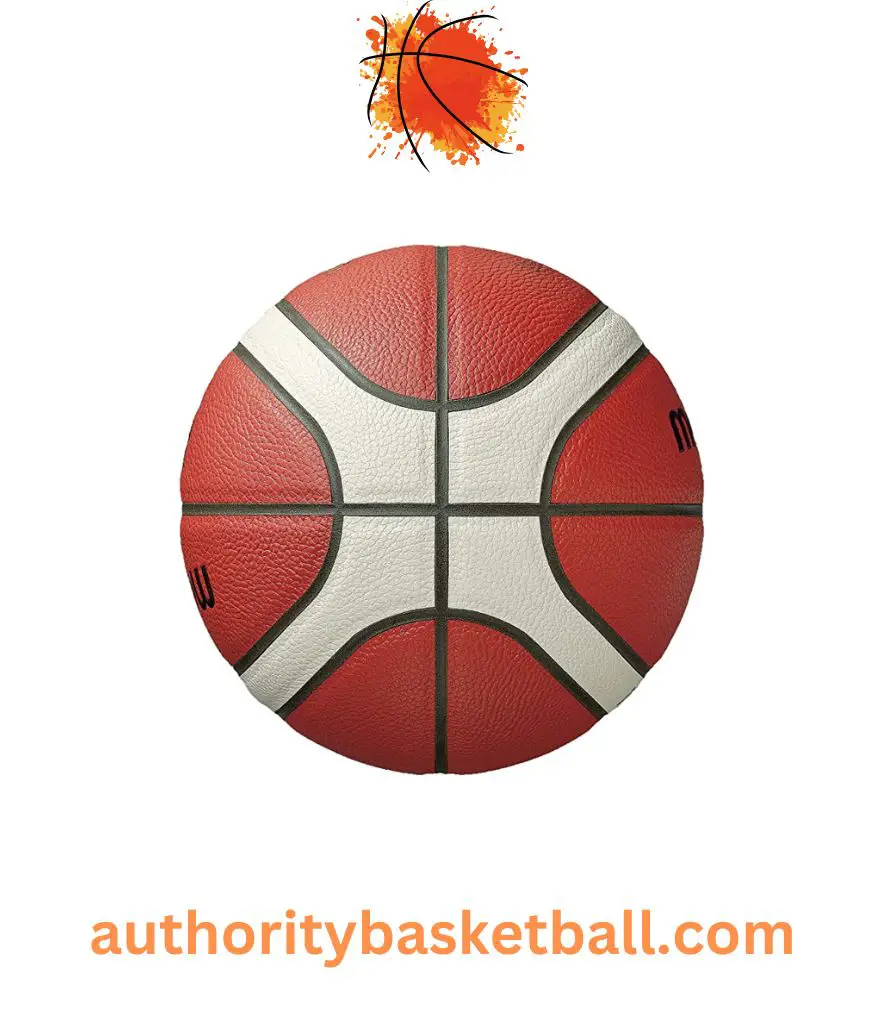 You see the traditional orange color blend in with the cream highlights, and the end result here is a basketball that really stands out from the others on the court.
The 12 panel design also complements the synthetic surface texture, thereby making grip and ball control much easier for players.
Butyl bladder
One of the most disappointing things you can experience when playing basketball is a loss of air pressure in the ball itself.
That's where Molten have sought to make a difference, as they've fitted this ball with a butyl bladder.
The bladder holds all the air in when you pump a basketball, and butyl is known for having greater air retention than its latex or synthetic rubber counterparts.
Other specifications
Ball diameter – 9.5 inches
Bladder – butyl
Weight – 620 grams
3. Molten BGG7X Pro League FIBA Basketball
Sale
Molten BGG7X Basketball
FIBA Approved
Material: Premium Composite Leather Cover & Butyl Bladder
Authenticity Guarantee: Support anti-counterfeiting query
Last but not least, we have the Molten BGG7X basketball.
You'll probably be surprised to know that this basketball used to be the official ball of choice in Basketball Ireland, Basketball Scotland and the Basketball Bundesliga – Germany's highest level league of professional club basketball.
It's quite easy to see why this ball has been designed for indoor use, just by taking a look at elements of the feature offering it presents.
Let's now dig deeper into that.
Soft carcass dual cushion technology
Essentially, this basketball is soft to the touch due to having ample cushioning embedded into the different layers of the ball.
By holding this ball and bouncing it on the hardwood, you're very likely to feel the soft tackiness of the outer covering.
Which in itself is great because that minimizes the chances of picking up hand injuries and uncomfortable blisters.
Full flat seams and pebble surface
Basketballs typically include an arrangement of interconnected seams or channels formed into the outer surface of the basketball.
The seams typically are arranged to define eight to twelve cover regions in the outer surface of the basketball.
Molten does a good job of making sure that the seams on this basketball are recessed into its outer surface.
What this does is better facilitate a player's ability to grasp, handle, shoot, pass, dribble and otherwise control the ball during play.
Another thing to note about basketball is that, many players, if given the time during play, will rotate the ball in their hands prior to shooting so that they can align one or more of their fingertips with one or more of the seams.
Such alignment can facilitate the player's ability to shoot the ball and to impart a spin on the ball upon shooting.
Furthermore, other players rely on or utilize the recessed seams of a basketball to facilitate one-handed grasping, or overall control, of the basketball.
With the seams sunk in to this molten basketball, along with having a uniform pebble structure, players can enjoy great grip levels even if their hands start to sweat.
Other specifications
Weight – 300 grams
Panel count – 12
Other Molten basketballs worth considering
There are also a couple of other Molten basketballs worth checking out, such as:
Additional factors to think about before buying a Molten basketball
Prior to getting to the checkout page, you'll want to consider a couple of things…
Material
Molten as a brand usually have their top-range basketballs lined with premium leather, whereas their basketballs at the value end of the spectrum come in cheaper rubber or synthetic.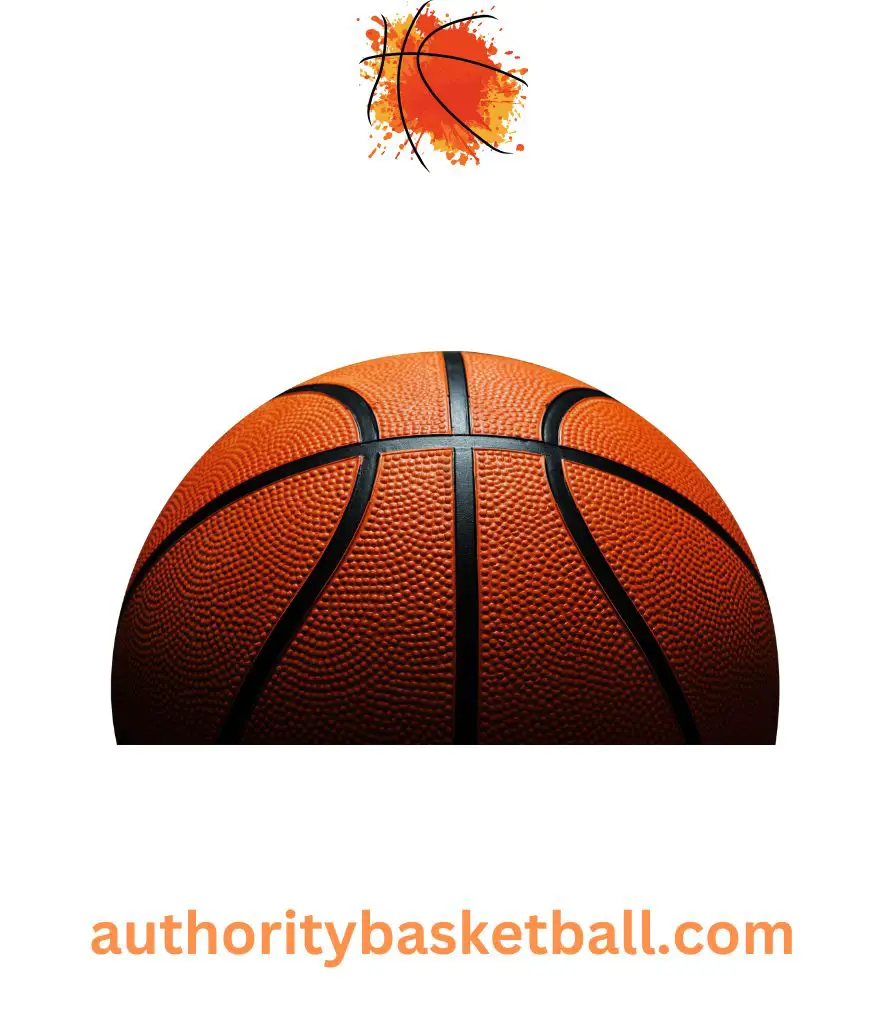 You'll need to weigh up the pros and cons of each material type before you settle on a ball from this brand, particularly because the level of durability may differ greatly between these types.
Size
One often overlooked option is the size of your basketball.
Should you decide to hone your skills through practice, you could opt for a smaller size of ball from Molten.
Also note that Molten lists its sizes as either 5, 6 or 7, which translates into 27.5 inches (i.e. small) , 28.5 inches (i.e. intermediate) and 29.5 inches (i.e. official size) respectively.
Is Molten the best basketball brand?
It's safe to say that Molten is a good basketball brand, but not quite the best.
Should you wish to explore what other, arguably better basketball manufacturers have to offer, then check out our posts on:
Latest posts by Samuel Waihenya
(see all)