If you're watching any sport on TV these days and see that it has been decided by a final score of 30-30 or some other similar close margin, what do you think your first thought will be?
For most people it'll likely be "awesome!" but for sports fans who follow basketball specifically it might not be as easy to get excited about a 30-point win over someone else.
After all, we've seen enough blowouts where one team ends up with 80 points while their opponent only manages 20.
So why would anyone want to watch games ending in ties?
In this article, we explore exactly how ties work in the world of professional basketball. We also discuss whether they should exist at all.
To begin with…
Basketball games are not capable of ending in ties if two teams finish level on points scored at the end of the fourth period in normal regulation time. What happens in such events is that a five-minute overtime period is allocated to determine a winner, by way of one team ending up with more points than the other once overtime elapses.
Now, let's explain a things more so that everything makes sense.
What happens if a basketball game is tied?
When a game is determined to be a tie, the final score becomes irrelevant. Instead, the game enters overtime.
Each team will continue shooting until one side ends up with a higher score.
If there isn't a clear victor after five overtime periods, the team that started the fifth overtime earns possession of the ball.
What are the NBA's tie game rules?
Teams that finish with equal points during a game will take part in a five-minute overtime period where each team receives two twenty-second time outs for each subsequent overtime period.
There's no limit on the amount of player substitutions that can be made within this extra timeframe.
Here's a quote from section four of the NBA's official scoring and timing manual:
"If the score is tied at the end of the fourth period, play shall resume in 2:30 (two minutes thirty seconds) without change of baskets for any of the overtime periods required."

Source – NBA
Therefore, overtime starts immediately after regulation play ends.
So, now that we know how overtime works, let's look at when "ties" happen throughout the season.
Has an NBA game ever ended in a tie?
As the article has already pointed out, an NBA game cannot end in a tie because the fixture must have a final winner.
However, there have been quite a few instances where scores have been level between teams at the end of a regulation period.
Check out a few examples below.
1. Los Angeles Lakers vs Orlando Magic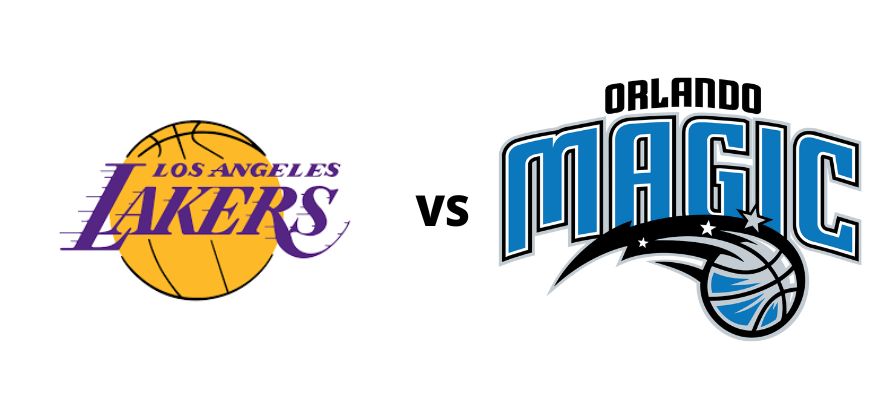 One such instance occurred May 27, 2009, when the Los Angeles Lakers hosted the Orlando Magic.
With less than six seconds left in regulation, Shaquille O'Neal grabbed a loose rebound near midcourt and passed the ball to Derek Fisher down court.
Unfortunately for Laker Nation, Fisher missed a wide-open layup attempt that would have sent the game into overtime.
Then with five seconds remaining in the overtime, Dwight Howard drove past Kobe Bryant near the top of the key.
Bryant followed Howard closely, trying desperately to block the shot, but Howard slipped around him and laid the ball in.
At this point, the Lakers had to decide whether to call timeout to stop the clock, kick the ball out of bounds, or use a defensive strategy called the "Hack-A-Howard."
Coach Phil Jackson chose Hack-A-Howard and replaced Howard with Metta World Peace, surprising everyone in attendance except Ron Artest.
Although the Lakers ultimately lost the game, they did manage to secure a 48-48 tie.
2. Houston Rockets vs Portland Trail Blazers
Another notable tie happened on November 9, 2014, when the Houston Rockets visited the Portland Trail Blazers.
Down 37-36 late in regulation, Jeremy Lin drained a jumper from deep near the corner pocket to send the game into overtime.
Despite having the best offense in NBA history behind him, Lin struggled early in overtime, missing multiple midrange jumpers.
Five minutes later, LaMarcus Aldridge found himself wide open inside near the paint, yet instead of taking advantage of his teammate's presence, he attempted a fadeaway jumper.
Luckily for Aldridge, Lin came flying towards him and deflected the pass, sending the game into its third overtime session.
Over the course of the next 45 minutes of overtime, Lin converted 14 straight free throws and became known for his ridiculous sprint across the lane to retrieve offensive rebounds.
Finally, with 6 minutes and forty seconds remaining in regulation time, he caught fire and hit a tough runner along the baseline to seal a 52-52 tie.
3. Toronto Raptors vs Philadephia 76ers
Last season saw another memorable tie involving the Toronto Raptors and Philadelphia 76ers.
Late in regulation, Kyle Lowry drilled a buzzer-beater triple to force overtime.
Three quarters later, Joel Embiid answered with a three of his own to bring Philly within one.
Two minutes later, Vince Carter sealed the deal with a reverse dunk to give the Sixers a 53-53 tie heading into overtime.
Is overtime really necessary?
Well, unlike the NFL, MLB, and NASCAR, the NBA doesn't employ rule changes to determine winners.
Thus, overtime exists solely for determining a victor.
But does playing through five long rounds of overtime help improve players' skill sets?
Or does being able to put away shots quickly give them confidence that they could beat opponents consistently if given the chance?
It seems unlikely that overtime helps athletes learn anything new since they already possess great physical abilities. However, the mental aspect of the game definitely improves.
Players must remain focused on the task at hand regardless of how much time remains on the clock.
They need to understand that teammates rely heavily upon their ability to make plays and that drawing fouls often results in free throw attempts.
In addition to improving skills, overtime can also provide value by offering coaches valuable information about their roster.
During practice, coaches can evaluate different line-ups and figure out which ones thrive under pressure.
When games actually count, however, it's impossible to simulate situations perfectly.
Therefore, coaches usually resort to giving starters rest to avoid exhaustion.
Should there be ties in basketball?
Because there are so many different avenues for players to score points from (e.g. free throws, jump shots, three-pointers, etc.), basketball games rarely if ever go into an overtime period.
And when overtime is required, in the vast majority of cases a winner is decided in those extra five minutes.
So, you can make a strong case for not needing ties in the game by simply allowing play to naturally carry on until a winner is determined with one final point scored.
If you think about this more deeply, can you imagine two teams each scoring 103 points in a game and having it end without a winner?
Well, that would feel quite anticlimactic, to say the least.
Final thoughts
That marks the end of this article on whether basketball can end in a tie.
Just to recap…
Basketball games cannot officially end in ties, because the rules of the game specify that extra overtime periods should be played until one team registers a higher score than the other.
If you've enjoyed this piece, you should also check out our interesting discussion post on whether height matters in basketball.
Latest posts by Samuel Waihenya
(see all)