Kobe Bryant, the legendary Los Angeles Lakers player, is known for his impressive career.
Although he wasn't considered to have the elite level of talent and performance that iconic basketball players like Michael Jordan had, he's still considered a legend in his own right.
Bryant's influence began on the court and extended well beyond it, both during his playing career and after he retired, with the jerseys illuminated at "The House that Kobe Built" being a continuous reminder of that.
During his early years, Kobe wore number 8 and achieved numerous accomplishments, including being named an All-Star and winning the NBA Slam Dunk Contest as a rookie player in 1997.
He also helped lead the Lakers to five NBA championships in 2000, 2001, 2002, 2009 and 2010.
However, not many people know the story behind why he changed his jersey number from #8 to the iconic #24.
Let's dive into the history and reasoning behind this significant change.
First up, we'll begin with a quick answer summary…
Kobe Bryant began his professional basketball career with the Lakers in 1996, wearing the No. 8 jersey. He chose this number as a nod to his childhood hero – Michael Jordan – who wore number 23. However, Kobe wanted to create his own legacy and decided to switch the numbers around to form his own identity as an athlete and person.
Reasons why Kobe changed his number to 24
Bryant began his career wearing the No. 8 jersey after opting to forego college and take on the challenge of playing in the NBA.
This specific number was in reference to his time at an Adidas basketball camp as a youth player, where he got assigned the number 143.
If you add those three numbers together, you arrive with a total of 8!
Kobe did exactly that, paying tribute to his seemingly humble beginnings as a player by wearing that number from the 1996/1997 season to the 2005/2006 campaign.
But the number 8 isn't what we're ultimately concerned with in this article.
Let's now look more closely at why he made the switch to #24.
1. Basketball debut in high school
If you're a very keen follower of many basketball players in the NBA, then you're bound to know a few interesting facts about some of them.
For Kobe himself, one of these was that he originally wore the number 24 jersey when he first participated in basketball games at high school.
He was a member of Lower Merion High School, and that's the genesis of his association with this particular number.
Now it's important to note that Kobe eventually switched to number 33 whilst at Lower Merion High School, but the #24 was where it all started.
Kobe obviously had good reason to go back to wearing the number 24, as it signalled the beginning of his rise to eventual NBA stardom.
You can't put a price tag on such sentimental value!
2. Starting a new life chapter
After the 2003-2004 season, Kobe Bryant made the decision to change his jersey number from #8 to #24.
Bryant had been arrested and accused of sexual assault a year before, but the criminal charges were dismissed, and Bryant resolved the case as a civil lawsuit in 2004.
Although he never intended to switch his numbers when beginning his career, he says he felt compelled to do so.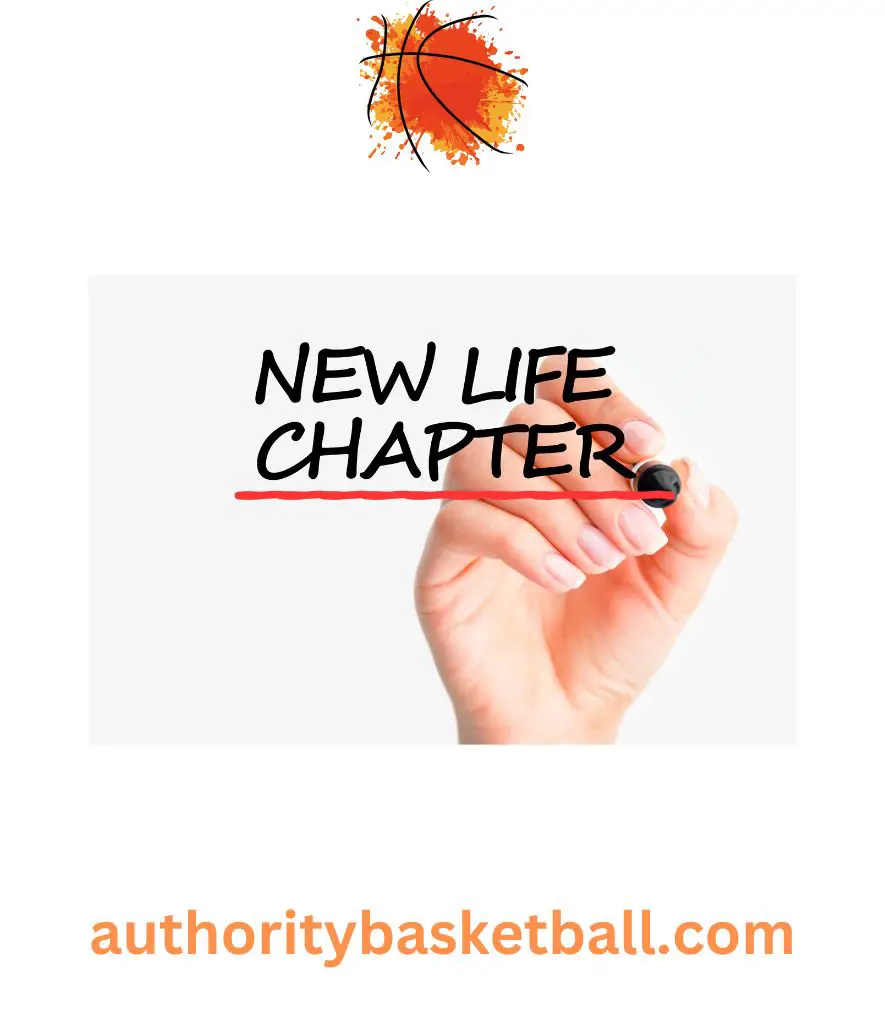 Part of this was because the Los Angeles Lakers as a team had changed directions by trading Shaquille O'Neal to the Miami Heat in 2004.
And secondly, he felt the need to start afresh following the stressful sequence of legal troubles in Eagle, Colorado, that had been with him in the past.
Kobe explained this decision by saying he wanted to start a new chapter in both his personal and professional life; with a new jersey number being a reflection of that change which would seem him try to get back to his established basketball roots.
3. Maturing as a person
Bryant concentrates on one word as he analyzes his two separate NBA selves: growth.
In an interview with ESPN, Kobe Bryant reflected on his time coming into the NBA wearing the number 8.
Initially, he felt tasked with planting a flag down on the court and proving to everyone watching that he deserved to compete amongst the best within the NBA.
What that meant at the time was going toe to toe with opponents, giving non-stop bursts of energy and playing with full on aggression.
He then notes that the switch to jersey number 24 symbolized a moment of growth and maturity as a player.
Kobe became a much more refined athlete who was no longer rough around the edges and compensating for deficiencies in his game with his physical prowess.
Here's what he had to say about this particular number switch:
"Then 24 is a growth from that. Physical attributes aren't there the way they used to be, but the maturity level is greater. Marriage, kids. Start having a broader perspective being one of the older guys on the team now, as opposed to being the youngest. Things evolve. It's not to say one is better than the other or that one's a better way to be. "It's just growth."

Source – ESPN
When did Kobe Bryant switch to wearing number 24?
Kobe decided that the time was right to pick up a different jersey number following success in the NBA that most players dream of but never end up achieving.
After a total of nine seasons wearing the #8 – which included three NBA championship wins in the process – Kobe swapped for the number 24 after the 2004/2005 campaign.
Kobe wore #24 for the remainder of his career, leading the Lakers to two more NBA championships in 2009 and 2010.
Who was the better player – Kobe 8 or Kobe 24?
You'd have to ask the man himself about that!
Throughout his career, Kobe Bryant has been a great player, perhaps only ever overshadowed by a select few like LeBron James and Michael Jordan.
Kobe himself thought that he was better as a number 24, as you can see in the video below:
Although statistically, the numbers tell us a different story.
Even though Kobe won All-Star Most Valuable Player (MVP) honors and scoring titles with both of his jersey numbers, the number 8 has the edge when it comes to the amount of All-NBA selections (i.e. 8 to 7).
Conclusion
Kobe Bryant's impact on the game of basketball cannot be overstated.
His passion and dedication to the sport have inspired countless fans and players around the world. 
Both his jersey numbers, #8 and #24, hold a special place in the history of the game and serve as a testament to his incredible career.
The Kobe's  #24 jersey was officially retired by the Lakers in 2017, cementing his legacy as one of the greatest players of all time.
Most importantly, his impact on the game of basketball and The Lakers' organization will never be forgotten.
The success in each stage of his basketball career made it possible for the Lakers to not only retire one of his numbers, but also give Bryant double the honors.
If you've had fun reading this post, then you're also going to love our article which breaks down the difficult relationship between Kobe Bryant and Shaquille O'Neal during their playing days at the Los Angeles Lakers.
Latest posts by Samuel Waihenya
(see all)